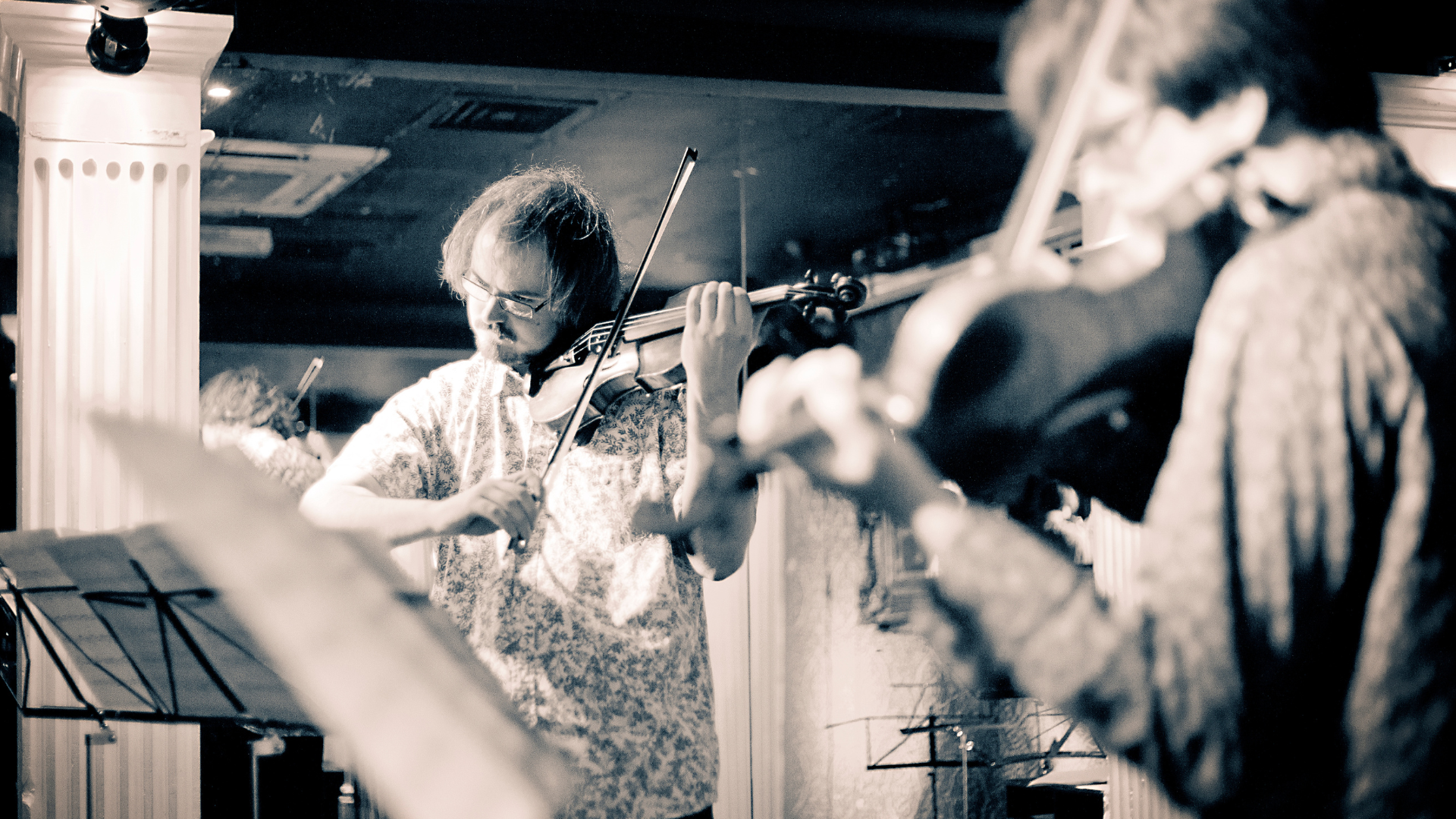 David Worswick (L) and Simon Hewitt Jones (R)
With David Worswick. Some of the most audaciously virtuosic violin music of all time!
Find out more about the Virtuoso Violin show here!
Here's the Blurb ...
Experience the breathtaking beauty and bedazzling virtuosity of the violin with Virtuoso Violin, a thrilling live show that features some of the most spectacular and sublime violin music of all time!
Simon Hewitt Jones and David Worswick, two of the UK's top violinists, will take you on a truly unforgettable journey through the mesmerising world of the violin.
Virtuoso Violin showcases the violin's incredible versatility and diverse musical traditions. From iconic pieces to hidden treasures, there's music by the great composers of the Baroque and Classical periods, traditional tunes and folk favourites, gorgeous Romantic gems, jazz standards, soundtracks from the movies, and sparklingly virtuosic encores.
Find out more at www.VirtuosoViolin.org!