I scrape boxes on stage with lots of other box scrapers.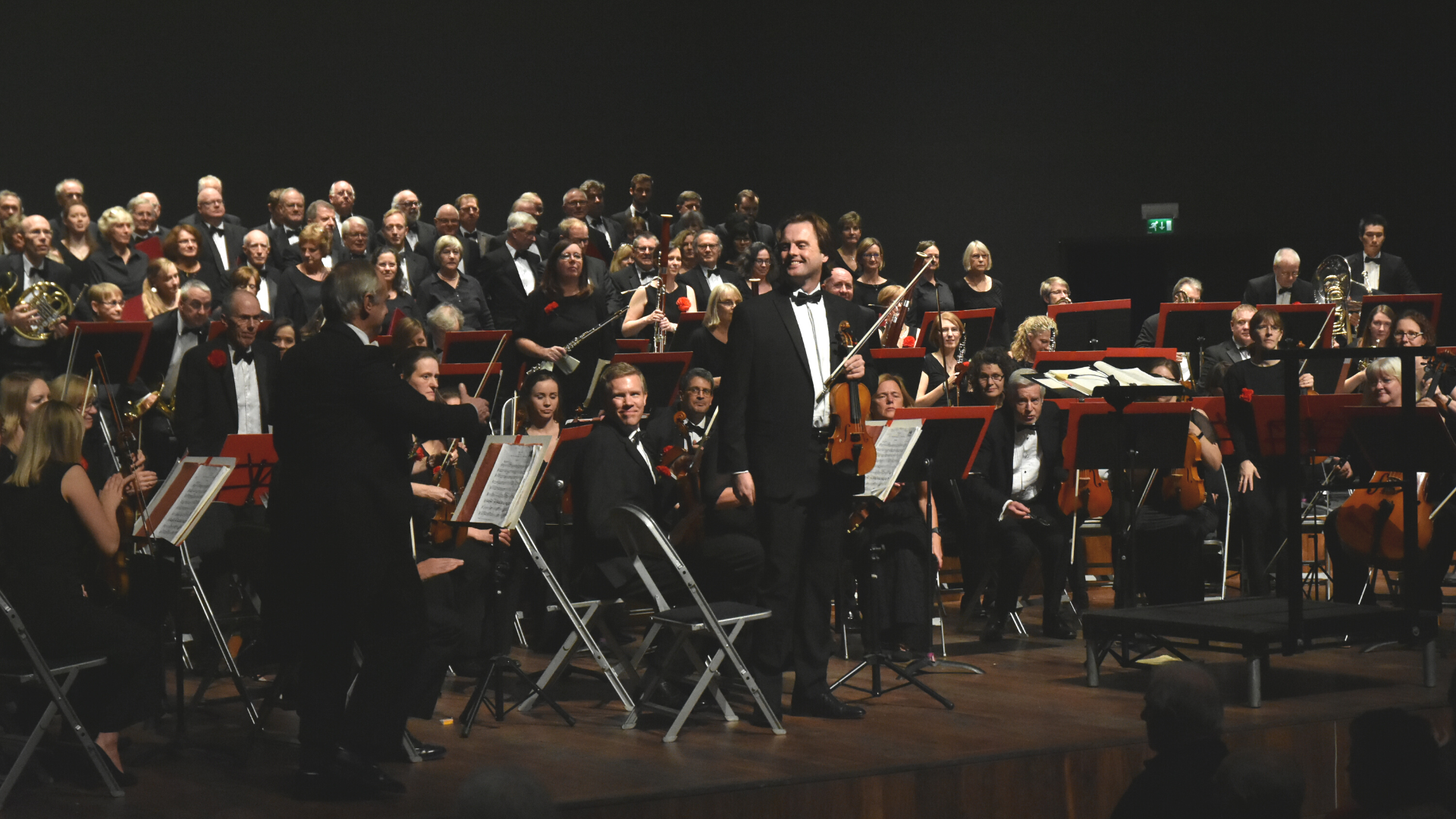 I am available as a freelance orchestra leader/principal and section violin.
Currently, I lead the Guildford Symphony Orchestra under the direction of Darrell Davison. I'm also the principal guest leader of the Worthing Philharmonic Orchestra, directed by Dominic Grier.
Over the years I've performed professionally for freelance orchestras at almost all of the UK's major concert venues and further afield, and I've performed most of the major orchestral violin solos such as Scheherazade.
My original training was through many of the UK's main youth orchestras (NCO, NYO), Junior Royal College of Music, and Royal Academy of Music, where I led orchestras at venues such as the Queen Elizabeth and Royal Albert Halls, and took part in many performances including at BBC Proms under legendary conductors such as Rostropovich, Davis, Rattle, etc.